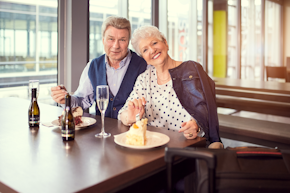 Restaurant in the public area
In the lower level of the terminal you can find the modern and luxurious self-service restaurant BÄRLIN CURRY. They offer hot and cold dishes.
Contact
Tel.: + 49 (0) 2955 2689 904
Fax: + 49 (0) 2955 7474 252
Mail: baerlin.curry.paderborn@gmail.com
Web: www.bärlin-curry.de
Duty Free & Travel Value Shop
Shopping in the airport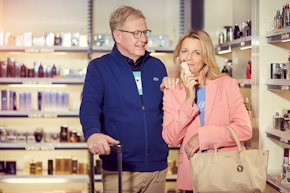 Right behind the security check you can find the beautiful and large store where you can shop all you need.
Opening hours: 2,5 hours prior to departure.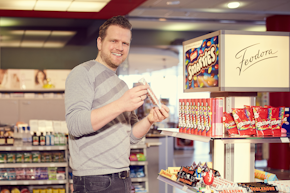 Besides tabacco products*, spirits, perfumes, cosmetics and candy, the shop also offers a travel value boutique, a kids store, magazines, books and useful travel kits.
*Hint: Tabacco products can only be bought by passengers who are flying out of the EU. All changes reserved.

You can find our airport souvenirs in the duty free shop!
Silbergras – Restaurant & Bar
Be excited for good food
You might also be interested in these pages: